The Day of Crisis Competition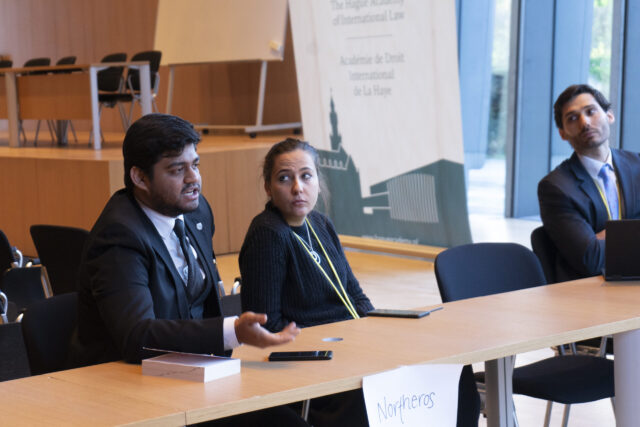 The Hague Academy of International Law proudly launches the "Day of Crisis", an annually held student competition. Over the course of 24 hours, several teams of students, representing governments, international organizations, businesses or non-governmental organizations, face a series of major international crises. Participants are required to deal with a variety of legal issues by providing an opinion, advising a client, drafting documents, negotiating or elaborating diplomatic strategies. This competition challenges students' knowledge of public international law and a variety skills, such as collaborating in a team, drafting, negotiating and working under pressure.
Schedule of the 2022 edition of the Day of Crisis:
Announcement of the topic and opening of the registration period: 1 December 2021
Closing of the registration period: 20 January 2022 (midnight, The Hague Time)
Selection of the teams: early February 2022
Competition in The Hague: 29 and 30 April 2022
Any university, law school or college offering a law or international relations degree may register a team of four to five members for the competition  (NB: minimum education must be at Masters level). Due to limited spots, up to ten teams will be invited to participate in the Day of Crisis at the Academy. Participation is free of charge. Teams and participants that particularly distinguish themselves during the contest will receive special certificates and prizes.