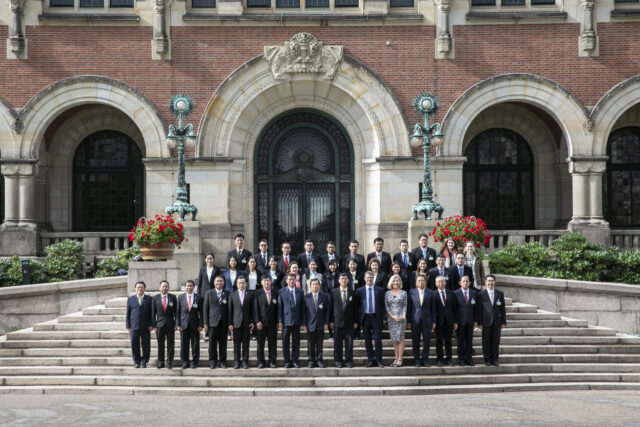 In 2015 the Curatorium decided to respond positively to requests from public institutions (States or public bodies) to organize, in particular, professional training courses on public or private international law. These engagements constitute another means for the Academy to fulfill its mission of promoting international law.
The programmes must be fully funded by the requesting institutions. The Academy, for its part, puts its scientific and technical expertise at their disposal for the implementation of the project and the selection of the lecturers.
Most recently, the Academy organized a special programme on International Law Regarding Migrant Smuggling and Human Trafficking at the request of the Thai judiciary. The programme took place in The Hague from 16 to 27 September 2019, and was conducted in partnership with the UNODC, the ILO, and Dutch prosecutors and judges. 
Expressions of interest for programmes on demand should be addressed to the Head of the Secretariat, Ms. Anna Vasilyeva, at the following address: a.vasilyeva@hagueacademy.nl. All requests will be submitted to the Secretary-General and through him, to the Curatorium.