The Advanced Courses on International Law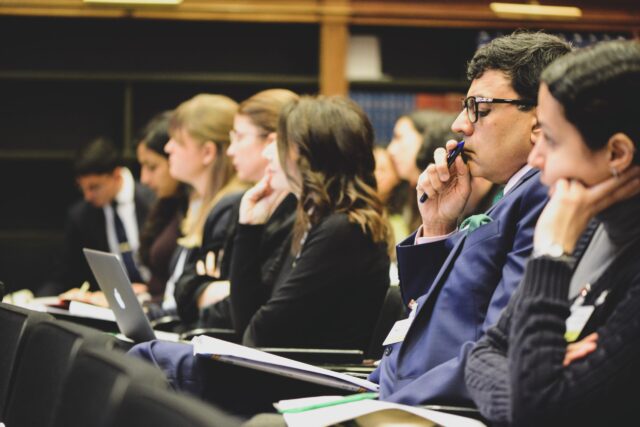 These programmes are designed to help participants better understand both the theory and practice of international law through an in-depth study of the themes that underpin a specifically chosen subject. They are primarily intended for professionals, practitioners who seek to deepen their knowledge or to discover new insights, and for advanced researchers. The aim of these courses is therefore to deal with topical issues, while putting into perspective more specific questions that need to be addressed.
Eminent experts in the field are appointed by the Academy to teach the courses and to guide the participants in carrying out exercises. Participants are expected to have a good knowledge of the field in order to fully benefit  from the course. From 2015 to 2018, the course focused on a different theme each year: Gender Justice in 2015, International Criminal Justice, Migration and Human Trafficking in 2016, International Law and Economic Crime in 2017 and International Criminal Law in an Age of Innovation: New Technologies and Changing Enforcement Strategies in 2018. Future editions will be announced on this page.
Around 40 participants thus meet for about a week at the Academy for a very full and interactive programme, specifically organized for them, consisting of seminars, lectures, meetings and visits to institutions.